Our company, Göteborgs Kul & Praktiskt, has been on the market since the 90s ...
We are a Swedish family business that started with small business and is now one of the growing puzzle sellers in Sweden.

Livecube Pentomino 2D/3D puzzles were originally developed & designed in the 90s in USA. We have the exclusive right to sell Livecube Pentomino worldwide. Our major markets are Gifted Education, Math Team, and Math Department for mostly studients all over the world.

We look forwardto do business with you
Greetings
Alpha & Hans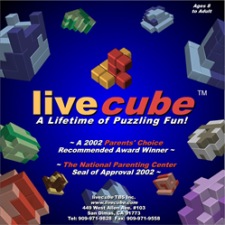 Göteborgs Kul & Praltiskt
Swedish family company sins 1994!